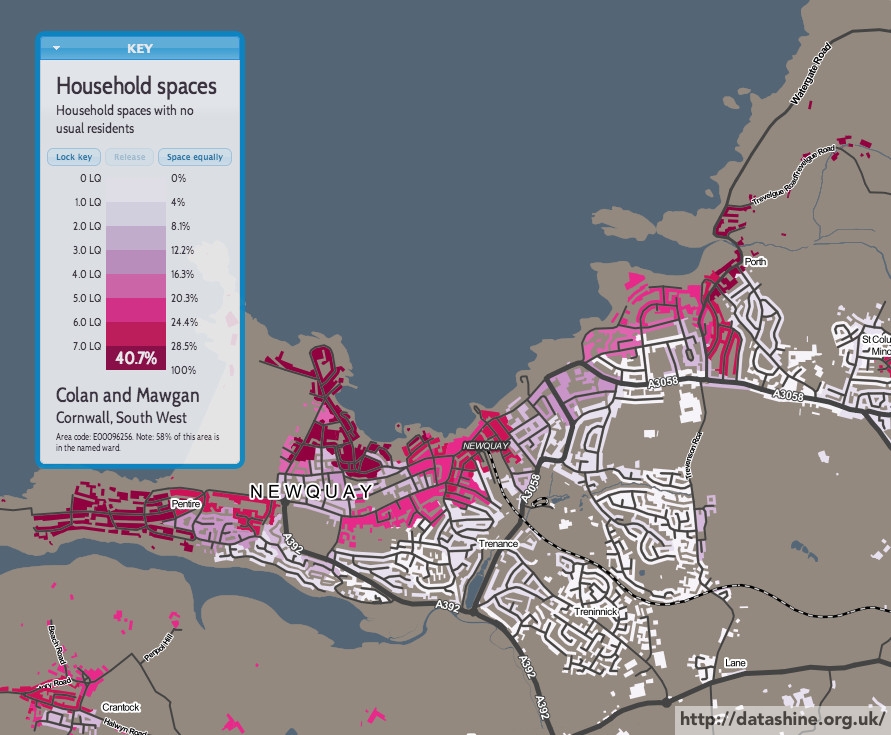 The south-west is known as a place where there are many second homes. In some villages, so many of the homes are empty for much of the year, or are simply holiday homes, that living there can seem even quieter than you would expect.
Above is Newquay, the capital of surfing in the south-west and a place that shows a huge variation the proportion of houses "with no usual resident" as you move across the town from east to west.
"Prime Central London" is a strange place, where the super-wealthy buy homes but then don't necessarily live in them. The boundaries of Prime Central London can be seen quite sharply – with the proportion of homes that are often empty falling away quickly as soon as soon as "real London" is encountered.